NOVEMBER 13TH… #ShouldBeAGoodOne… shouts to 2DBZ
Killer Mike's R.A.P. Music is definitely one of the sleeper hits this year. Here's another set of visuals from the El Producto-produced project.
Killer Mike - "Reagan" (Official Music Video) (by pitchforktv)
CLICK THE PHOTO FOR THE D/L
MIXTAPE: SMOKE DZA "K.O.N.Y."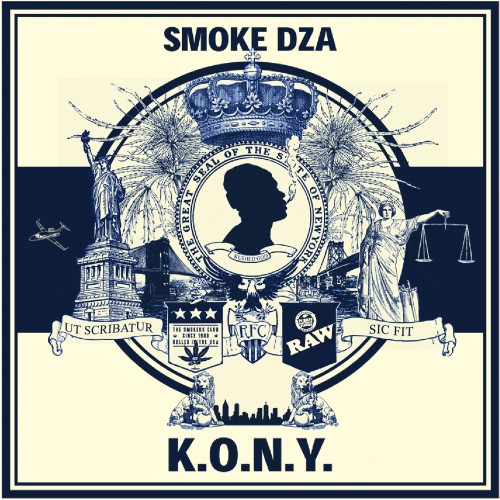 FreEP: ΜIC ΤΗΞ DΓUΜϟ "HOMETOWN HI-FI"
MIXTAPE: BERNER "URBAN FARMER"
FreEP: 14KT "A FRIENDLY (VOCAL) GAME OF KT"
Stalley - Fountain Of Youth (feat. Rick Ross & Nipsey Hussle) (by MaybachMusicGrp)
MORE VISUALS FROM THE OHIO SPITKICKER…
STALLEY's "SAVAGE JOURNEY TO THE AMERICAN DREAM" is out NOW…
MEEK MILL's QUICK FREESTYLE ON THE STEPS AT THE PHILADELPHIA MUSEUM OF ART DURING LAST MONTHS MADE IN AMERICA FESTIVAL… ALSO, THE COVER ART FOR HIS DEBUT ALBUM…
I SERIOUSLY WONDER WHAT THE CONCEPT WAS FOR THIS COVER… SICK IDEA BY THE WAY…
TAMPA FLORIDA RESIDENTS OF THE GROOVELINE:
SO… NOT ONLY WILL EVERY WAL-MART BE FILLED WITH PEOPLE FIGHTING OVER THROW PILLOWS, 600 THREAD COUNT SHEETS, AND ELECTRONICS GALORE, YOU CAN ALSO CATCH THE MACARONI WITH THE CHEESE THIS BLACK FRIDAY AT THE RITZ…
FRENCH MONTANA's "EXCUSE MY FRENCH" drops LATER THIS YEAR…
AUDIO: SPREE WILSON "RIGHT ONE/ WRONG TIME"
FIRST LEAK FROM SPREE's NEXT PROJECT… "LIFE IN TECHNICOLOR" drops OCT. 25TH
So much dope ass rappers in this years BET Hip Hop Award cyphers, it overshadows the wack ones.
Ab-Soul
Angel Haze
A$AP Rocky
B.o.B
Boy Jones
Brianna Perry
Cassidy
Childish Gambino
Chip
DJ Premier
DJ Quik
DMX
Driicky Graham
E-40
Eve
Fame
Hopsin
Iggy Azalea
Jay Bird
Jean Grae
Joey Bada$$
Kendrick Lamar
K-La
Kosha Dillz
Kurupt
Lil Chuckee
Lil Niqo
Lil Waah
Mac Miller
Murda Mook
Mystikal
Relly
RZA
Sarkodie
ScHoolboy Q
Snoop Dogg
T.I.
Talib Kweli
The Kid Daytona
Tito Lopez
Trae Tha Truth
Xzibit
YG
(Source: 2dopeboyz.com)
Curren$y - Go Crazy
An unreleased track from the Hot Spitta
(Source: xxlmag.com / mhhhhhh)
Click Title to D/L
Haircut drops the remixes to his critically acclaimed 2011 album, named the same.